Pool Safety and Care. Smarter Than Ever.
A complete system all wrapped up into one easy-to-use app.  Everything you need at your fingertips to immediately:
Better protect your family and pets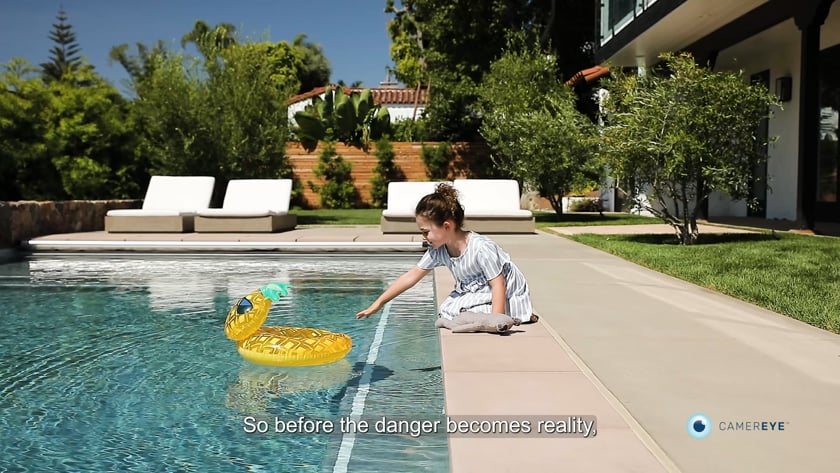 Trusted by Top Pool Builders and their Customers
A Safer, Smarter and Sustainable Pool
Get the visual intelligence you need with CamerEye's advanced AI technology and camera system
Oversee and manage your pool's safety, maintenance and automation
Monitor, detect and be notified about what really matters
Check the status of your pool safety and readiness from the palm of your hand
Constant monitoring 24/7 with a second set of eyes on the pool

Detection and alerts for toddlers, people and pets in and around pool areas, differentiating from other moving objects, which reduces false alerts

Detection and alarms for swimming distress within seconds for fast response

Meets stringent pool safety codes
Smarter insights of pool health and usage through the data dashboard

to reduce maintenance and costly repairs

Integrated features that grow with your pool and family needs
Upcoming AI-assisted automation features to provide ease, convenience and cost savings, and reduced energy consumption and carbon footprint.
This is the Peace of Mind you've been looking for!
Have fun, relax with friends, and enjoy your family's pool experience.
Create Your Safer, Smarter Pool Today!
Sign Up for Smarter Tips, Offers and Updates